Mailbox Trends
We had an unfortunate accident the other day, my brother had brought his family down for a visit and when he was reversing out of the driveway with his people carrier, he accidentally hit the mailbox with the back-end. His car came out relatively unscathed as it was his light that caught the mailbox and somehow it didn't crack. His bodywork made it through the ordeal so my brother was happy. Sadly, the mailbox didn't come away as lucky and was completely KO'd. To be fair, it was rotten through and a bit of an eyesore so he probably did us a favour.
We figured that we'd use this small mishap as a chance to get a new and improved mailbox rather than resurrecting the old one. I've had a look around the internet for different designs to get a bit of inspiration. I'm not the best at DIY so I won't be making one myself I don't think but my brother is pretty handy with stuff like that and after all, he does now owe me.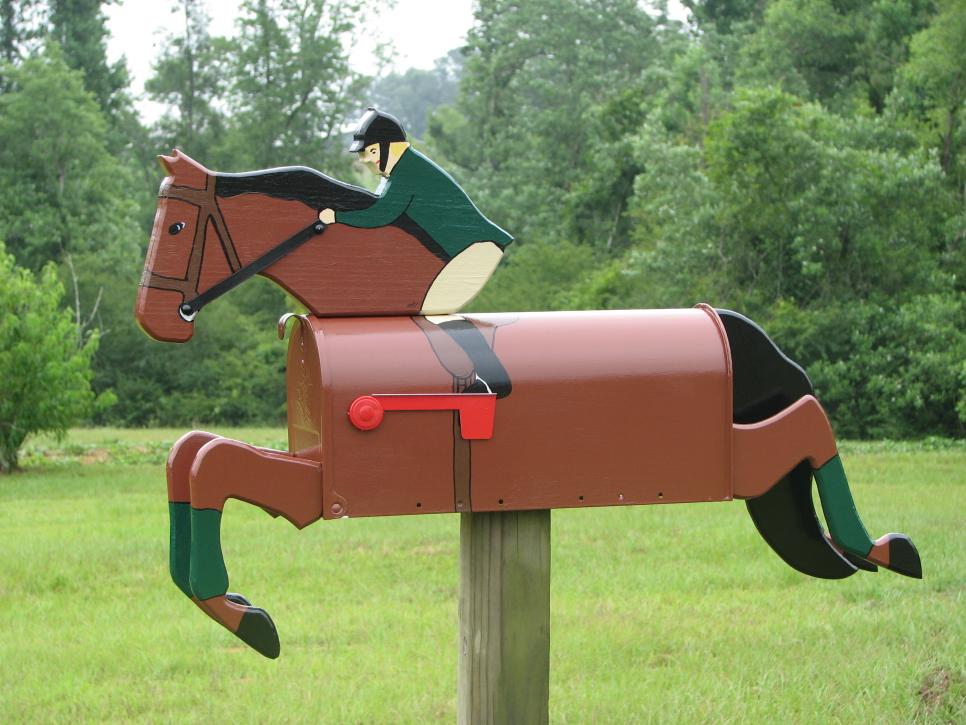 We have a field backing onto the area that we use as garden space and it belongs to us so my partner has two horses that she takes care of herself and rides. We thought it may be quite fitting then when we saw a horse shaped mailbox. We decided on that one yesterday and my brothers already reluctantly started purchasing the wood he'll need to make it. Let's hope he does a good job. He didn't look best pleased; I think he thought he'd get away with building a simple wooden box.